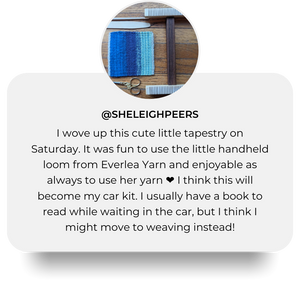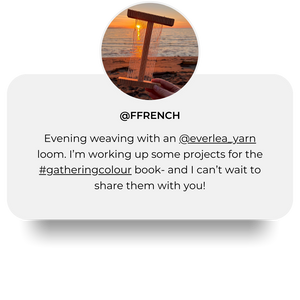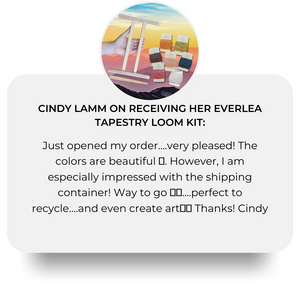 About Everlea Yarn
Hi I'm Janna Maria, I am the gal behind Everlea Yarn; a collection of lovingly made and carefully chosen yarns and tools for knitting and weaving. I am a trained textile artist, having received a Bachelor of Fine Arts from Concordia University's Fibres program in 2013 (Montreal), preceded by a technical Textile Art diploma from Capilano University (2010, North Vancouver).
I'm a tapestry weaver, botanical dyer, knitter and instructor living on the Sunshine Coast of British Columbia, Canada. Everlea Yarn is consciously sourced knitting and weaving yarn dyed with plants, as well as handcrafted tapestry looms and supplies.
My signature line of fingering, sport and worsted weight merino wool yarns are dyed by me with plant dyes in British Columbia. I lovingly make handheld tapestry looms for weavers of all levels with beautiful maple and walnut woods.
browse my handmade supplies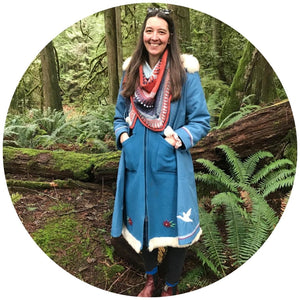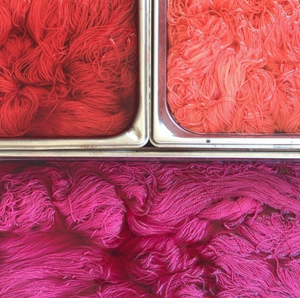 Naturally Dyed Yarn
Everlea yarns are dyed with plants! The natural dye processes I use are the first ones that I was introduced to in university in 2008. I have been studying the art of natural dyeing ever since. It is a labour of love. Each batch of yarn requires around four weeks to dye and cure before it is listed - and it's worth every moment. You have to see the colours in person to appreciate them fully.
My signature line of fingering, sport and worsted weight merino wool yarns begin as 100% organic merino sourced from New Zealand which is spun in Ontario and then dyed with plant dyes here in BC by me, Janna Maria.
At Everlea Yarn, I use only dyes which are proven to have colourfast properties. The two dye processes that I use are mordanted natural dyeing, and indigo vat dyeing.
Shop all yarn
Upcoming in-person events at Everlea Studio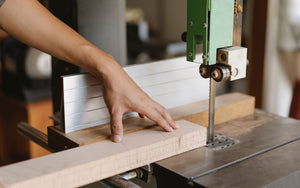 Everlea products are made by hand in Madeira Park, British Columbia
In the Everlea Studio, you can find me notching, drilling, sanding and oiling each loom by hand while my organic merino wool yarn simmers in pots of plant dye. Thank you for supporting me in my passion for textile handwork and quality materials and craftmanship.
Follow Everlea Yarn Co. on Instagram